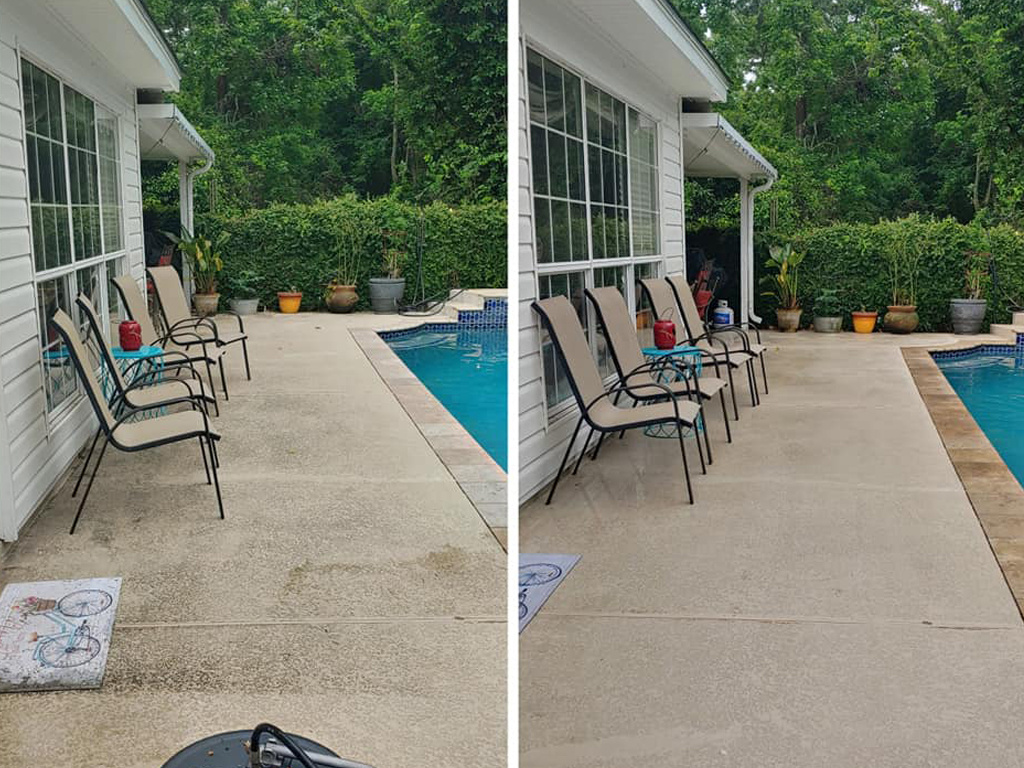 Phoenix Arizona Concrete Stain Removal
If you're looking for reliable and efficient Phoenix Arizona concrete stain removal services, you're in the right place. Our experienced and friendly technicians offer free estimates and on-time service guaranteed. We specialize in removing hard to clean oil, dirt, and grime from concrete surfaces. Our power wash and pressure washing techniques provide thorough cleaning and can help restore your concrete surface to its original condition.
Free Estimates
Fast Turnaround
On-Time Cleaning
Over time, concrete surfaces can accumulate dirt and stains that are difficult to clean. Whether you need to remove oil stains, dirt spots, or grime, our power washing services can help. Our team uses high-pressure water jets to remove stubborn stains and dirt quickly and efficiently.
We understand that every project is different, so we offer custom solutions for each job. Our team of experienced technicians can help you determine the best approach for removing stubborn stains and dirt from your concrete surfaces.
At Phoenix Arizona Window Cleaning, we strive to provide our customers with the best service possible. We make sure to use only the highest quality products and equipment to ensure that your concrete surfaces are cleaned to the highest standard. Our team of friendly technicians is always available to answer any of your questions or concerns.
We offer free estimates and guarantee that our services will be reliable and on-time. Contact us today to learn more about our Phoenix Arizona concrete stain removal services and to get a free estimate.