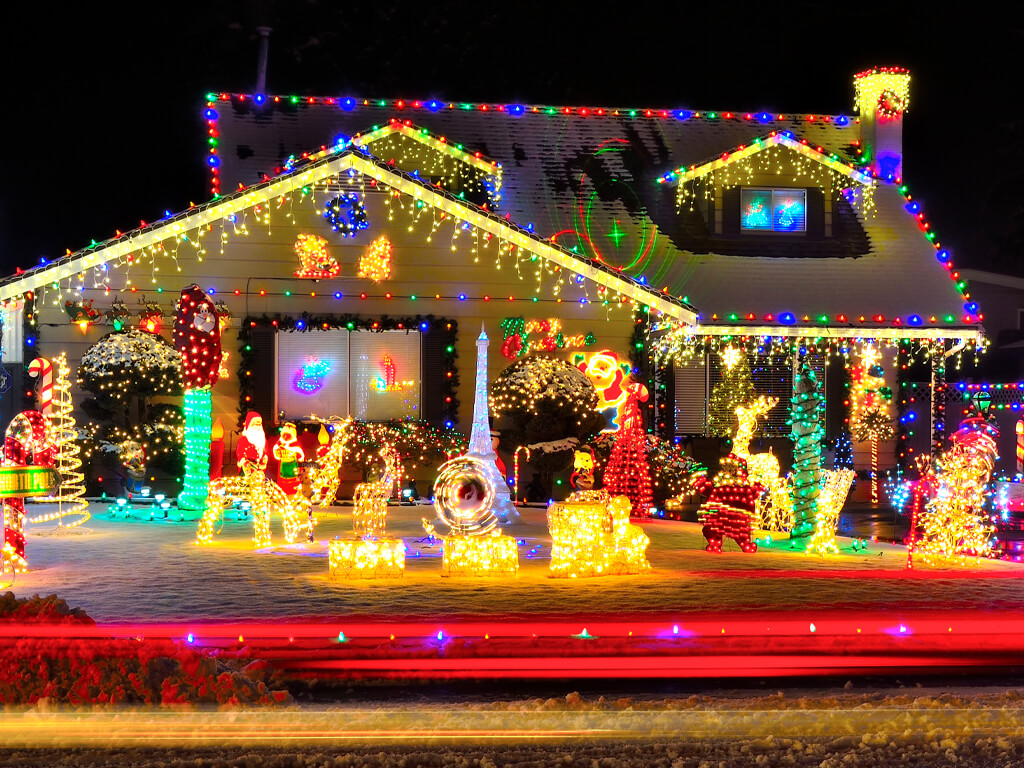 Phoenix Arizona Christmas & Holiday Light Installation and Removal.
If you're looking for a reliable and professional company to help you install and remove your Christmas holiday lights, then look no further. We offer free estimates and friendly technicians to help make your holiday season bright. We understand how important it is to have your lights up on time and that's why we work hard to make sure that our technicians are on-time and reliable.
Free Estimates
Fast Turnaround
On-Time Installation & Removal
Our installation and removal services include hanging lights on the outside of your home, stringing those lights along your roof lines, and even lights around your landscaping. We also provide services for those difficult to reach areas, such as hanging lights from the gutters or the chimney. No matter what your needs are, our technicians are here to make sure you get the best results.
We can also help you choose the perfect lights for your home. We have a wide selection of lights, colors, and styles to choose from. Our technicians can help you determine what type of lighting will best suit your home. We can also provide advice on how to get the most from your lights by making sure they are properly hung and connected.
When it comes to removing your lights at the end of the season, we can make it easy for you. Our technicians are experienced in safely and quickly taking down your lights without damaging your home. We will also provide you with a detailed invoice outlining the services we provided and the cost.
At Phoenix Arizona Window Cleaning Christmas holiday light installation and removal, we take pride in the work we do and strive to provide the best service possible. We make sure to get the job done right the first time, and provide free estimates and friendly technicians. Contact us today to get started on your holiday lighting project.