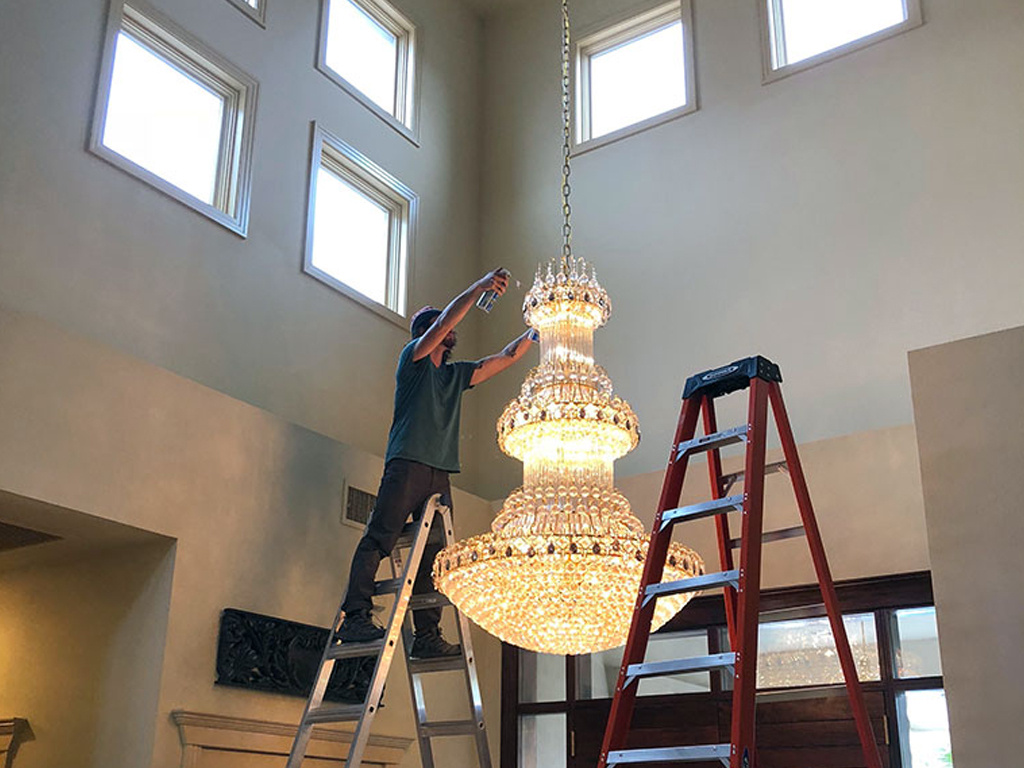 Phoenix Arizona Chandelier Cleaning
Phoenix Arizona Chandelier Cleaning is a delicate job that requires professional technicians to ensure the highest-end glass fixtures retain their attractiveness. Without regular cleaning and maintenance, these luxurious ceiling lights can dull over time due to a buildup of dust and dirt. Washing them on a regular basis keeps them looking their best and refreshes the light that they cast.
Free Estimates
Fast Turnaround
On-Time Cleaning
With professional care and expert craftsmanship, a chandelier can once again light up a room with its characteristic brilliance. High-end cleaning services for crystal chandeliers comprises everything from inspecting and delicate washing, to meticulous polishing and hygienic sanitizing, as well as re-wiring and light bulb replacement.
An experienced Phoenix Arizona Chandelier Cleaning technicians can evaluate a fixture's condition, touching up ornate pieces with a paintbrush and finishing with fine luster coats. Let a professional keep your prized chandelier gleaming and glamorous.